Heated debate on pro- or anti-China issues—SHARP EDGES by JAKE J. MADERAZO
November 07, 2023 - 06:40 AM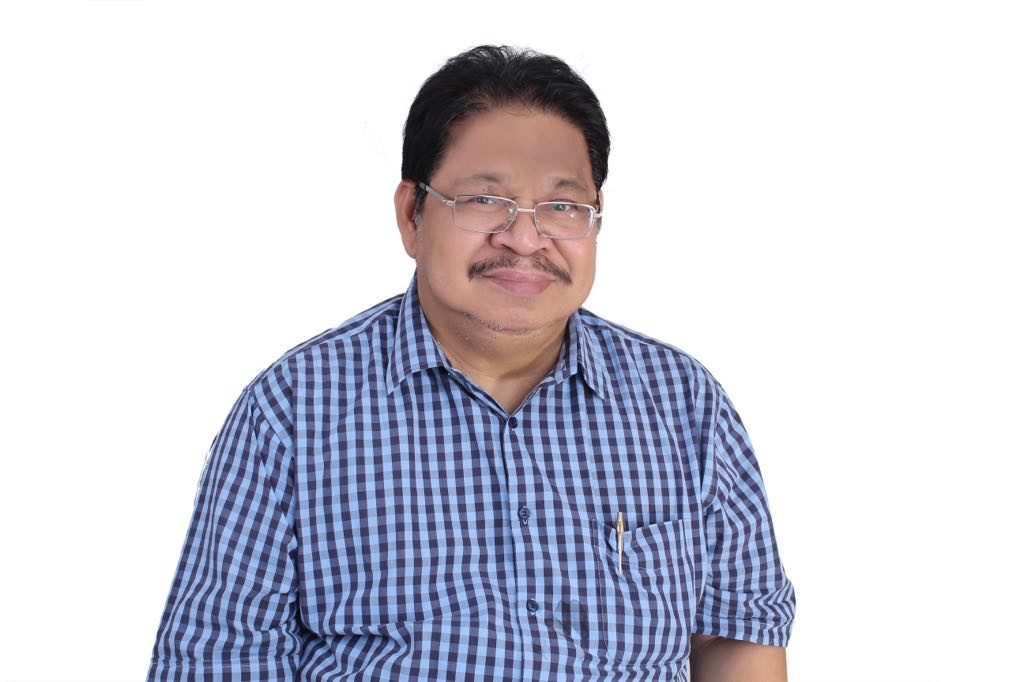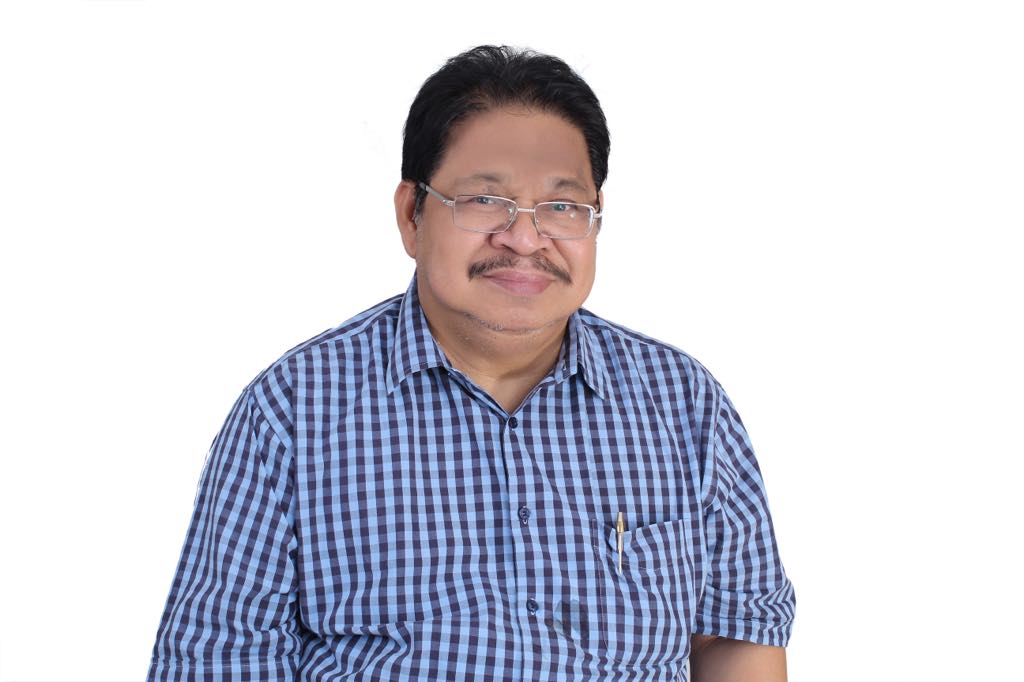 Today, our nation is witnessing vicious exchanges among news opinion makers, columnists, think tank groups, government and private spokespersons on the so-called information wars on the West Philippine Sea or South China Sea. We hear accusations on traitors, paid hacks, pro-Chinese, pro-Americans, nationalists all trying to mold "public opinion" on the ongoing geopolitical puzzle of Philippines, China, America and now Japan. The pro-Beijing and pro-US narratives are so overwhelming everybody gets lost in the maze. Let's try to look at the situation objectively.
There are three flashpoints today with China.
First is the Scarborough Shoal (Bajo de Masinloc to Filipinos and Hungyuan Island to Chinese), a fish-rich lagoon about 60 square miles supposed to be "shared fishing grounds" but now guarded by militia ships and Chinese Coast Guard. We lost the shoal during Pnoy's time in 2012, when Filipino fishermen were evicted by the Chinese navy in what historians call a "moment of American unavailability" to help us or "a line in the sand that washed away in Scarborough Shoal".
Second is the rusting BRP Sierra Madre in Second Thomas Shoal (Ayungin Shoal to Filipinos and Ren'ai Ansha to Chinese) in the Spratly Islands. The said ship was deliberately grounded on orders of former President Joseph Estrada after China seized Mischief Reef and started reclamation activities in the area. Since then, China repeatedly harassed, lasered, water-cannoned and nearly bumped various AFP resupply missions and fishermen.
Third is Taiwan and its impending invasion by mother country China where there are about 200,000 overseas Filipino workers. What would be the Philippines' role in the event of a war over Taiwan?
On the first and second issues, President Marcos Jr. and the AFP clearly uphold our territories and protecting our exclusive economic zone (EEZ) and UNCLOS and disregard the nine- or ten-dash line map of China. Marcos Jr. boldly removed the "floating barrier" installed by the Chinese in the Scarborough Shoal. He also emphasized that if there are any agreements by former leaders with China in the West Philippine Sea, he is rescinding it.
We could only speculate on what China will do in the coming months or years on both Ayungin and Scarborough shoals. Their main objective is very clear and that is to reclaim and build military islands there with the help of their fishing militia. There are reports that once BRP Sierra Madre sinks because of rust and dilapidation, China sees this as a next possible area of reclamation. Remember that in just two years, from 2014 to 2016, China was able to build a runway, a military base and harbor in Mischief Reef. All of this happened during the "moments of American unavailability" that triggered the Chinese island building boom in the South China Sea. Today, America would not allow any building in both Ayungin and Scarborough. By invoking the Mutual Defense Treaty with the Philippines, the Chinese military and its construction militia are estopped at planning to build artificial islands. I just hope America stays this way and become a "reliable ally". So this means we will continue to be shocked and awed by near skirmishes and sharp rhetoric from the Chinese and our end. But all of that is blabber after the clear lines have been drawn.
But a possible war in Taiwan, with China invading and US defending, remains our biggest national security threat. How do you repatriate 200,000 Filipinos working there? And being the nearest country, what about the looming refugee crisis? Will China also target the Philippines with us being allied with the US and Japan?
In a surprising pivot, President Marcos allowed the installation of four new Enhanced Defense Cooperation Agreement (EDCA) sites, three of which are in Northern Luzon and all pointed at Taiwan. These are Camilo Osias Naval Base in Santa Ana and Lal-lo airport in Cagayan, and Camp Melchor de la Cruz in Gamu, Isabela.
The President vigorously opposes China on the first and second issues, but remains neutral about a possible war over Taiwan. In an interview with the Wall Street Journal on the sidelines of the World Economic Forum in Davos, Switzerland, he referred to the Philippine situation in Taiwan, thus, "I learned from an African saying: When elephants fight, the only one that loses is the grass. We are the grass in this situation. We don't want to get trampled," he said.
China is one of the Philippines' largest trading partners while the US is a longstanding security ally, making the Philippine government reluctant to take sides against either. "It's a very precarious balance," Marcos said.
The recent visit of Japanese Prime Minister Fukio Kishida has indirect connections with the Taiwan issue as both agreed to strengthen their alliance in the face of China's alarming assertiveness in the region. Since February 2023, both countries signed a bilateral security cooperation. In the recent visit, Kishida and Marcos agreed to start negotiations that would allow access to their troops in each other's territory for joint military exercises.
US and Japan are pushing to expand security relations with the Philippines whose Luzon island is strategically located just 250 kilometers from Southern coast of Taiwan. And here, both countries may have visualized a military posture in that area that can respond immediately to any possible conflict in Taiwan. However, the President has remained neutral on the Taiwan issue at this point. And probably his approval of the new EDCA sites in Northern Luzon near Taiwan are impositions of the RP-US Mutual Defense Treaty (MDT) that he cannot refuse.
But to geopolitical analysts, the US and its allies are employing deterrence strategies, that is, preventing China from invading Taiwan or expanding its military presence in the disputed shoals, reefs or islets within the South China Sea. The envisioned trilateral agreements on regional security that allows greater military interoperability among the US, Japan and now the Philippines will definitely strengthen this "deterrence" posture against China.
But will this trilateral security cooperation succeed? Will this be another American-dominated agreement? Will Japan and the Philippines be muted by American policies? What will be the balance on this trilateral security cooperation specifically on Taiwan?
Honestly, there is no use for Filipinos to call each other traitors or otherwise, with regards to debating on what China, America and both their allies will do on the issues at hand. I believe that we must respect each other's opinion, no matter how revolting that may be, and let the public judge on who are fooling us and those who are telling the truth.
Disclaimer: The comments uploaded on this site do not necessarily represent or reflect the views of management and owner of Cebudailynews. We reserve the right to exclude comments that we deem to be inconsistent with our editorial standards.