Israel, Palestinians in fight for own survival, now or never—SHARP EDGES by JAKE J. MADERAZO
October 31, 2023 - 07:05 AM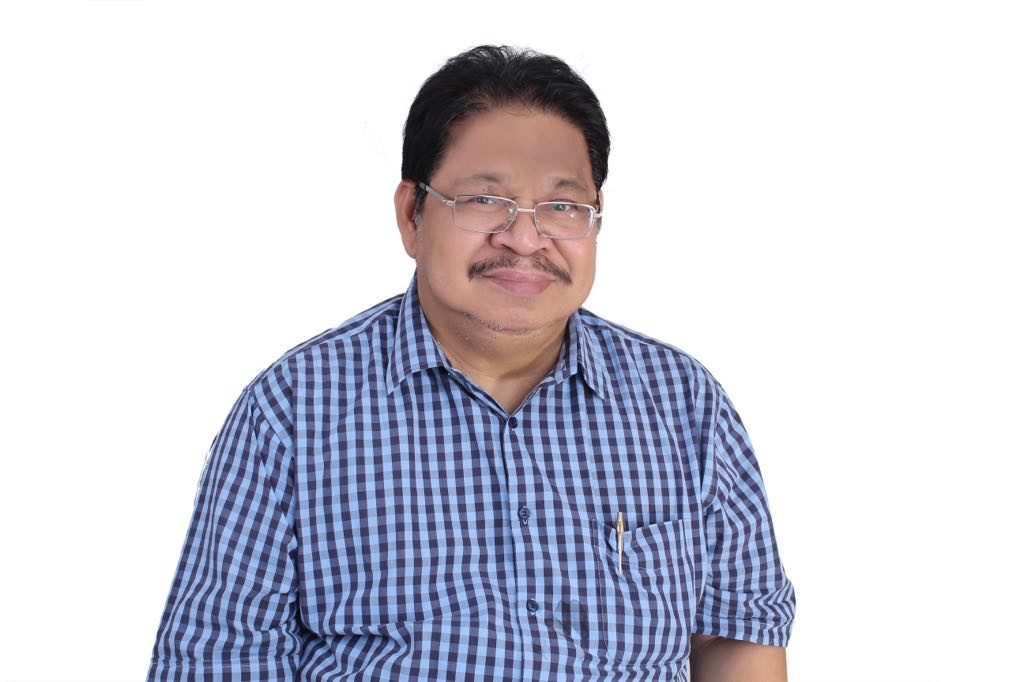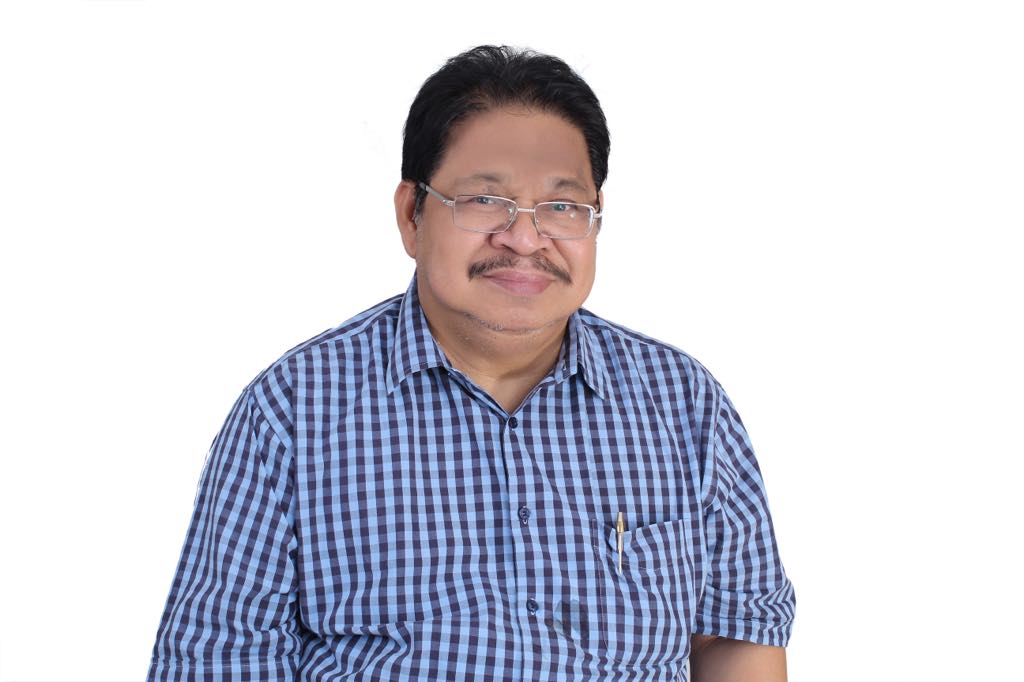 The ongoing Israel-Hamas conflict has driven today's world tumbling down and going crazy. Palestinian Health ministry reports that 8,306 people have been killed and about 21,000 others are wounded. Israel says they have 1,405 people dead and about 5,400 wounded. The fighting is raging everywhere from Gaza, now West Bank, Lebanon and Golan Heights, Syria and to the massive pro-Palestinian in all major European cities and Canada and USA, also with pro-Israel rallies in some of those cities.
Even Russia's Dagestan featured a Muslim mob hunting down Jewish passengers from an arriving airline from Tel Aviv in Makhachkala airport ,from the tarmac up to the holding area, where they are protected by the military who in turn closed the airport.
Universities and colleges in the US and Europe were not spared from this mounting clash of radicals , from students, professors, academe and politicians. International newsrooms were tagged as biased by angry protestors. CNN and BBC were targeted as pro-Israel while Qatari owned Al Jazeera was accused as pro-Hamas. Calls of intifada, death to all Jews on one side and death to all Arabs reverberated on the other. Beheadings, stabbings were threatened.
The conflict is in real danger of exploding into a regional conflict as the Israelis continued much intense bombing and as of yesterday ground forces are nearing Gaza city. There is also growing concern that this war could lead to a wider target such as non-Muslims that includes, Christians and Catholics (We can never forget what ISIS beheadings of non-Muslims in Ipil and Marawi years ago) . If this becomes a major Middle East war, then the world's oil supply and economy will suffer and life will be harder for all of us.
Our nation already lost three caregivers from the infamous Hamas attack and Israeli officials mentioned another two Filipinos among the 231 hostages taken to Gaza by their captors. There are ongoing negotiations by Qatar on their release and possible ceasefire, but nothing substantial is happening. Hamas wanted a five-day humanitarian pause to allow aid and fuel to Gaza in return for release of civilian hostages. Israel in turn suggests Palestinian civilians should go a humanitarian zone in the south of Gaza Strip. Israel insists that fuel delivered in the humanitarian aid is being used by Hamas in their tunnel operations.
After the attack which killed its citizens , Israel went almost berserk with what it calls "a just and necessary defense" against Hamas in Gaza and around the world. Israel's acting consul general Aviv Ezra says, "Unlike before, there is no political solution with Hamas" , as it threatens the basic contract between Israel's government and its citizens," the never again clause that Israel is safe haven for the Jews".
Israeli citizens on one hand, blame Prime Minister Benjamin Nethanyahu for the devastating intelligence failure in 75 years and is now in serious political crisis. Yesterday, he publicly blamed the security failure on Israel's defense and intelligence services. He insists that he hadn't been warned of any Hamas intention to start a war and in a tweet , wrote that defense and intelligence officials had assessed that Hamas was "deterred". A little later, Nethanyahu deleted his tweet and apologized. He now faces the simultaneous problems of long grinding invasion, hostage crisis,, the intelligence failure and his weakened political coalition. It is only a matter of time that he will remain in power.
But for many Jews around the world, this is a fight for their survival as threats from Hamas and radical Muslims will not stop. This is not just within Israel and its neighbors but also from all the corners of the world where their citizens are in danger of attack by angry Muslim mobs.. A vicious cycle of violence that will be very hard to stop at this unless our Divine Providence steps in.
Senators and Congressmen should seriously prioritize Philippine Navy's modernization
Looking at our nation's naval numbers compared to ASEAN neighbors, we are really way, way behind. We are the only major country here without submarines , and with just 93 warships, and low annual defense budget of only $4B.
Our newest acquisition, the PN frigate BRP Antonio Luna (FF151) led the Philippine contingent in the recent SAMASAMA Multilateral Naval Exercise (the annual bilateral navy-to-navy exercise between the Philippines and the United States). The other new ship is PN frigate BRP Jose Rizal (FF151). On the pipeline are additional corvettes, frigates, offshore patrol vessels, missile-capable fast attack interdiction craft (FAIC),anti-submarine warfare helicopters and hopefully two submarines in the immediate future.
According to wisevoter.com, Vietnam has the highest 8 submarines and 109 warships with a budget of only $6B. Indonesia follows with 4 submarines ( one sank two years ago, KRI Nanggala 402 in a torpedo firing drill near the coast of Bali , killing all 53 sailors). But in terms of warships, it has 324 with an annual defense budget of $8B.
Singapore has 4 submarines and 40 warships with a budget of $11B while Taiwan also has 4 submarines and 117 warships but with a bigger budget of $14B. Malaysia has the same budget worth is $4B but they already have 2 submarines and 82 warships. Lastly, Myanmar (Burma) has a lone submarine acquired from China with 210 warships with a lesser budget of only $2B.
Thailand still has no submarines (six days ago, its government shelved the plan to purchase a Chinese built S26T diesel electric attack submarine) but they have 292 warships and a budget of $7B while Cambodia and Laos has 27 warships and 39 warships respectively.
PH Navy Flag Officer In Command Vice Adm. Toribio Adaci Jr. says the recent interoperability exercises and drills between our Navy and US Navy on naval warfare scenario is a vital capacity-building platform that "empowers us to refine our naval warfare capabilities." " Today, our nation is challenged by territorial and maritime disputes; geopolitical flashpoints ; cyberthreats and disinformation; climate change and natural hazard; and IUU (Illegal, Unreported, and Unregulated) fishing and maritime activities, this will be addressed only with a modern and multi-capable naval force", he said.
"The Navy's vision is contingent on the realization of its modernization program which include C4ISTAR (Command, Control, Communications, Computers, Intelligence, Surveillance, Targeting Acquisition and Reconnaissance) systems; missile systems; unmanned systems; surface and aerial assets; and submarine systems. "Gamechanger capabilities that will establish a credible defense posture for forward archipelagic defense by 2028 that is fully mission capable for territorial defense", he ended.
Well said, let us hope legislators will seriously proceed with the whole AFP modernization for the sake of our nation's development and survival in cyberwarfare and highly charged geopolitical shifts.
Disclaimer: The comments uploaded on this site do not necessarily represent or reflect the views of management and owner of Cebudailynews. We reserve the right to exclude comments that we deem to be inconsistent with our editorial standards.