Face mask and shield combo part of 'new normal' – SHARP EDGES by JAKE J. MADERAZO
By Jake J. Maderazo
August 18, 2020 - 05:59 AM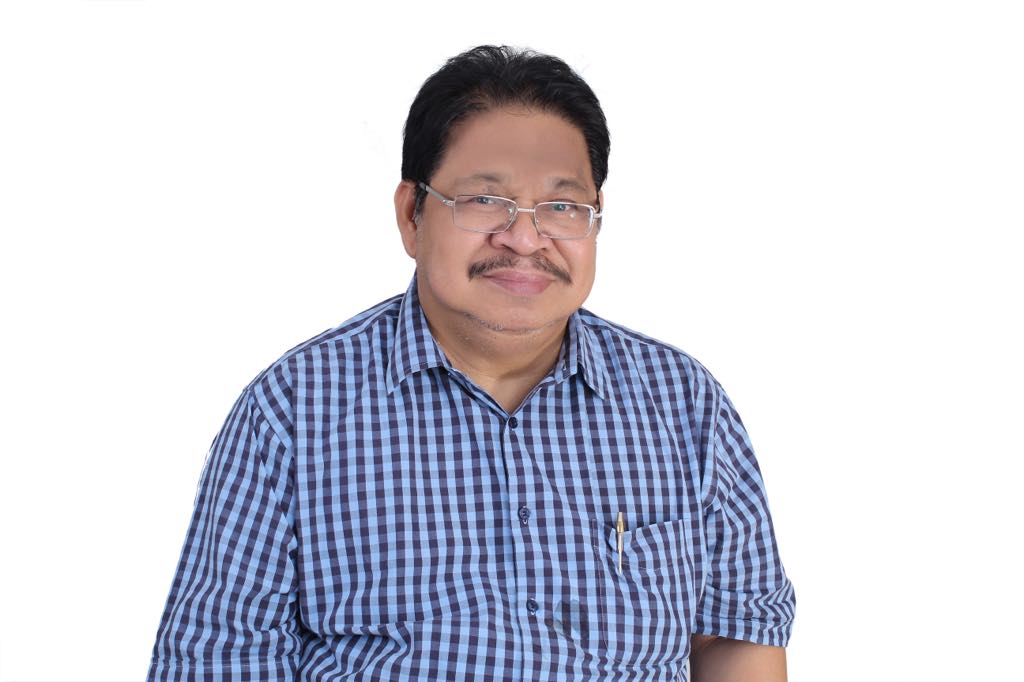 In the next two weeks, everyone in the National Capital Region, including Cavite, Laguna, Rizal and Bulacan provinces, will be required to wear both a face shield and a face mask outside their homes.
Under the new Department of Health (DOH) plan of action, poor people will be provided with both face masks and face shields for their protection.
For workers and commuters, the Department of Transportation, Department of Labor and Employment and Department of Trade and Industry have ordered the simultaneous wearing of both protective gear as "safety accessories" in all public transport and at their places of work.
The Inter-Agency Task Force for the Management of Emerging Infectious Diseases (IATF) has cited data that wearing both a mask and a face shield can reduce the infection rate by 93 percent.
Dr. Eli Perencevich, an infectious disease expert at the University of Iowa Carver College of Medicine and the medical journal Jama Network, says face shields "appear to significantly reduce the amount of inhalation exposure" of the droplet-spread respiratory virus. He also cites a study that shows face shields "reduce immediate viral exposure by 96 percent when worn by a simulated health-care worker within 18 inches of a cough."
If strictly followed, we may see a reduction of new coronavirus disease (COVID-19) transmissions inside work environments and public transportation.
* * *
DOH personnel will be going from house to house in the next 14 days, checking "infected" residents with or without symptoms and getting their close contacts swabbed. There will be stricter implementation of home quarantine.
Today, there are 1,017 COVID-19 clusters nationwide and these are on the rise in and around Metro Manila. So far, 241 different communities, 34 hospitals/health facilities, 12 jails and 24 workplaces have been identified.
The DOH declared that it would follow the successful Dharavi-Mumbai campaign conceptualized by Assistant Municipal Commissioner Kiran Dighavkar. Dharavi in India is Asia's largest slum where the Hollywood movie "Slumdog Millionaire" was shot. It has a total population of 1 million within a 2.5-square-kilometer area. This means eight to 10 people in a 9-square-meter area.
Social distancing and lockdowns are almost impossible in large slums. But with the cooperation of local leaders, Dighavkar concentrated on rigorous contact tracing, created large quarantine facilities and isolated vulnerable people. Community toilets were regularly cleaned to maintain hygiene and treatment and testing were ramped up with the cooperation of private hospitals.
As a result, the average growth rate of confirmed cases in Dharavi went down from 12 percent in April to just 0.38 percent so far in July. The average doubling rate of cases, which was 18 days in April, now stands at 430 days. Our present doubling rate is at nine days.
* * *
The idea of assigning Cabinet members to their city or town of residence to help their respective mayors in the war against COVID-19 is a beautiful idea that promotes efficient government response.
With strong coordination and cooperation, much-needed resources (mobilization of necessary funds, equipment and other assets, etc.) from the national government can be funneled immediately into necessary programs in Metro Manila and nearby provinces.
While many have criticized the move, calling it "interference" or "Palace meddling," I don't agree.
Being a constituent, a Cabinet member would naturally want to improve their own community and that is achieved by communicating and helping their local chief executive.
For more news about the novel coronavirus click here.
What you need to know about Coronavirus.
For more information on COVID-19, call the DOH Hotline: (02) 86517800 local 1149/1150.
The Inquirer Foundation supports our healthcare frontliners and is still accepting cash donations to be deposited at Banco de Oro (BDO) current account #007960018860 or donate through PayMaya using this link .
Disclaimer: The comments uploaded on this site do not necessarily represent or reflect the views of management and owner of Cebudailynews. We reserve the right to exclude comments that we deem to be inconsistent with our editorial standards.