Son's Filial Piety to his COVID-19 positive parents – SHARP EDGES by JAKE J. MADERAZO
By Jake J. Maderazo
July 21, 2020 - 06:38 AM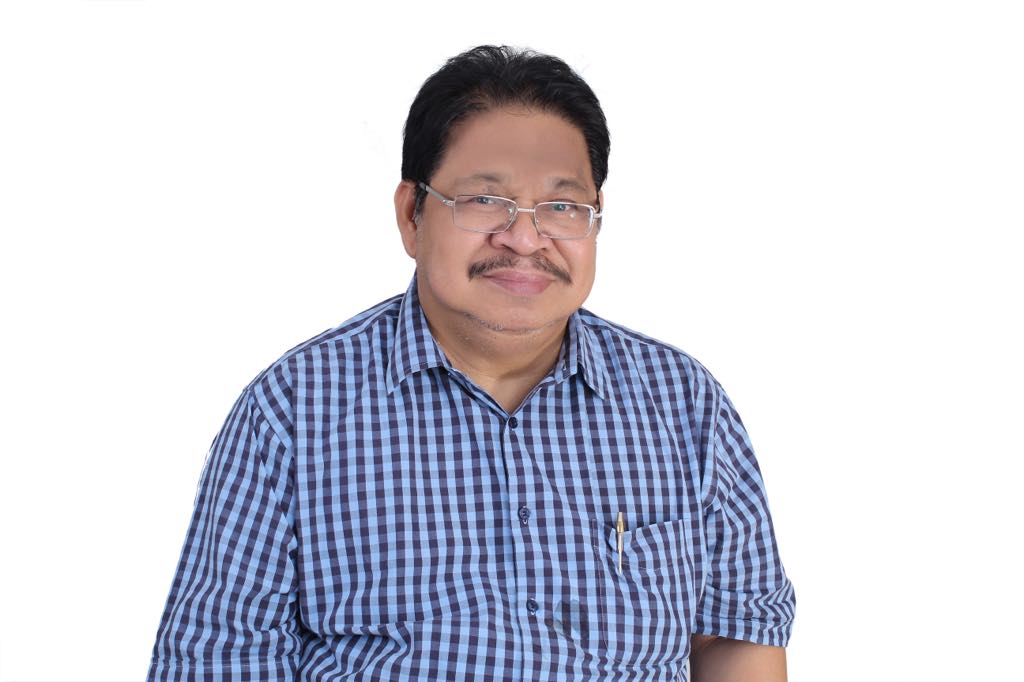 If both your parents are COVID-19 positive and confined to a hospital, would you be at their bedside all the time and risk infection?
This is now the real-life situation of former Comelec chairman and Mandaluyong mayor Benjamin Abalos and wife, Cora after both were declared positive. Unknown to many, their son, former mayor Atty. Benhur Abalos is now personally taking care of his parents, willfully aware that he may also contract the dreaded disease. An enviable and rare act in these dark times.
In a text message, Benhur said, "I chose this. My other siblings are all immuno-compromised. Even if I'm healthy, I want to be with my parents. I cannot allow that my mom would be with strangers (nurses) she does not even know. At least, she knows I'm with her and this would give her comfort. "Once I enter the room, they cannot let me leave. Even though I'm fit and healthy, once I am inside my mom's room,I am already exposed to her pneumonia"
Benhur celebrated his 58th birthday inside the hospital while his mom survived a critical phase of the disease last Sunday.
In his Facebook, he said, "Her oxygen dropped to 52 (normal is 95 at least) critical levels and has to be intubated. I asked her to breathe as a gift to my birthday, and she did, murmuring INHALE, EXHALE which we have practiced. She exerted so much effort that the oxygen levels hit 83, but her heart rate was affected and hit a critical 160 (normal is 80). This is the reason she has to be intubated, as the lungs are inflamed & the heart is over exerting. She is presently under mild sedation for her to relax, and is now in stable condition. Aggressive treatment has been given and this would surely improve her condition & hopefully she would be off the intubation machine. Thank you friends, relatives, acquaintance & persons who have given support, assistance, comfort and most esp prayers!!!"
As of this writing, I was told that his father, the former chairman Ben Abalos is doing well.
But this story of a son's filial piety to his parents reminds me of Exodus 20:12, which says, "Honor your father and mother, that your days may be long in the land and that the Lord your God is giving you".
***
Unchecked home quarantine of more than 42,000 mild and asymptomatic Covid-19 patients is causing the sudden increase of local transmission and new cases in Metro Manila.
Quarantine protocols require the infected to have his own bedroom and toilet. His house should have no "vulnerable individuals" and monitored by the baranggay health emergency response teams (BHERT). But after several months, it is ineffective especially in densely populated areas where outbreaks are still sprouting.
NCR Positivity rate is now 10.8 percent (up from 6.5 percent in June ) while cumulative national rate is 8.3 percent (up from 5.6 percent in April). Last weekend alone, a total of 3,449 new cases were reported in NCR out of a national 2-day total of 4,598 cases or a whopping 75%.
It is now time that in squatter areas, the infected should immediately be transferred to government temporary treatment and monitoring facilities. No more ifs and buts!
Disclaimer: The comments uploaded on this site do not necessarily represent or reflect the views of management and owner of Cebudailynews. We reserve the right to exclude comments that we deem to be inconsistent with our editorial standards.