"DOH must identify COVID-19 strain types affecting Pinoys" – SHARP EDGES by JAKE J. MADERAZO
By Jake Maderazo
April 28, 2020 - 06:22 AM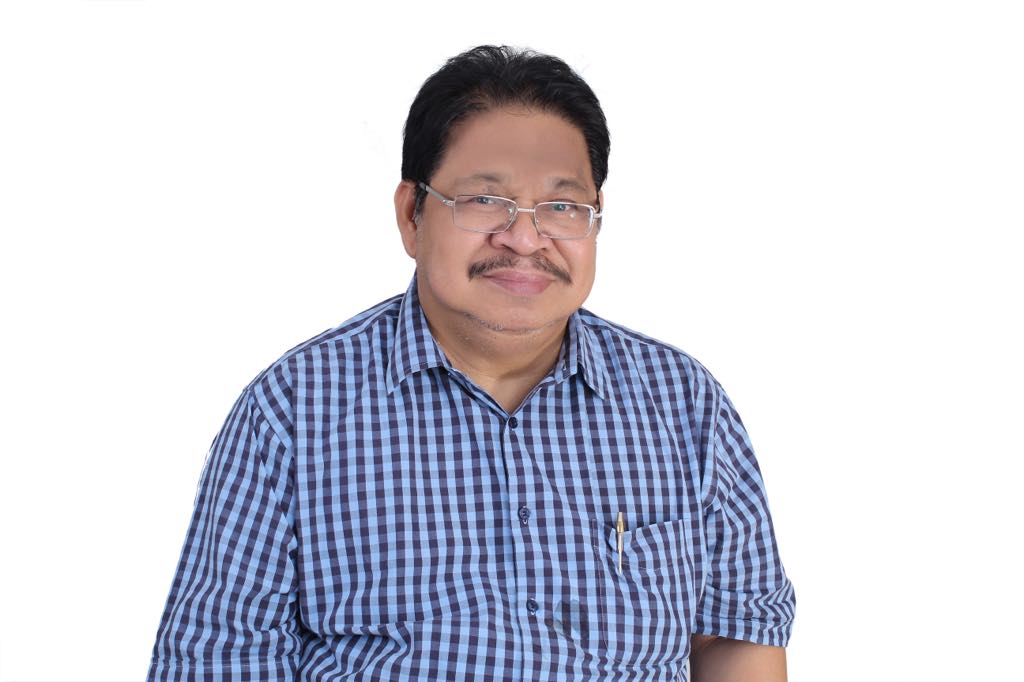 Malaysia can be considered a medical wonder if one looks at its 98 fatalities out of 5,780 confirmed new coronavirus disease (COVID-19) cases with 3,682 recoveries.
These numbers tell us that Malaysians may have a better hospital care system because of the 1.7-percent fatality rate.
In comparison, our country has 7,579 confirmed cases with 862 recoveries and 501 fatalities. This makes our fatality rate a higher 6.2 percent.
Last week, Malaysia's Health Director General Dr. Noor Hisham Abdullah provided an interesting assessment of how the country is handling the COVID-19 problem. Strain samples were collected from residents returning from other countries with the purpose of identifying which type infected them.
In the first wave in January, 22 of the patients came from abroad, including China, while most of the patients in the second wave were from Italy, the United States, United Kingdom and Japan.
After the government's Institute of Medical Research cultured the samples, they found that in the United States, the type A strain was prevalent, while in China, it was type B. In Malaysia, Singapore and most of Europe, the type C strain was most common.
Dr. Noor believes the type A virus from the United States is a "mutation" because when compared to samples from the first and second waves, it is similar to the one in Wuhan, China, which is type B.
Nextstrains.org (real time trackers of pathogen evolution) confirms that COVID-19 strains from China traveled to the Middle East, Europe and then crossed to the United States.
This interesting discovery is clearly reflected in Malaysia's medical diagnosis and treatment of its COVID-19 patients, which may account for its low fatality rate and high recovery rate.
Attention, Health Secretary Francisco Duque III, which type of COVID-19 strains are we battling in our country? Is it the United States' type A, the Chinese type B, or the European type C?
—————
Confirmed COVID-19 cases worldwide have reached 3 million with over 1 million coming from the United States. Deaths are now at more than 206,000 with the highest number of casualties in Europe (122,000) and again, the United States (56,000).
Our Asean (Association of Southeast Asian Nations) neighbors Vietnam, Cambodia and Laos have yet to report a fatality.
Vietnam leads in test efficiencies with 212,965 over Thailand (142,589), Malaysia (131,491), Singapore (121,974), Philippines (84,789), Indonesia (72,299) and Myanmar (Burma) with 6,678.
We can understand Vietnam having a zero death toll with its massive testing program, but Cambodia has tested only 11,576 and Laos, 1,735. Yet both have zero fatalities. What are they doing and what can we learn from them?
—————
With the enhanced community quarantine extended until May 15, there is enough time to try to correct the snags in the implementation of the national government's Social Amelioration Program (SAP). These are caused by the "unrealistic" list of beneficiaries from the Department of Social Welfare and Development and the Department of Finance compared to the one coming from local government units (LGUs).
Even the additional "Bayanihan" Internal Revenue Allotment (IRA) funds distributed by the Department of the Interior and Local Government to LGUs were of no help.
Why? Simply because the IRA cannot be given in cash to disgruntled non-SAP recipients but only in the form of relief goods.
Disclaimer: The comments uploaded on this site do not necessarily represent or reflect the views of management and owner of Cebudailynews. We reserve the right to exclude comments that we deem to be inconsistent with our editorial standards.