"Public still waiting for aid promised by Malacañang" – SHARP EDGES by JAKE J. MADERAZO
By Jake J. Maderazo
March 24, 2020 - 06:41 AM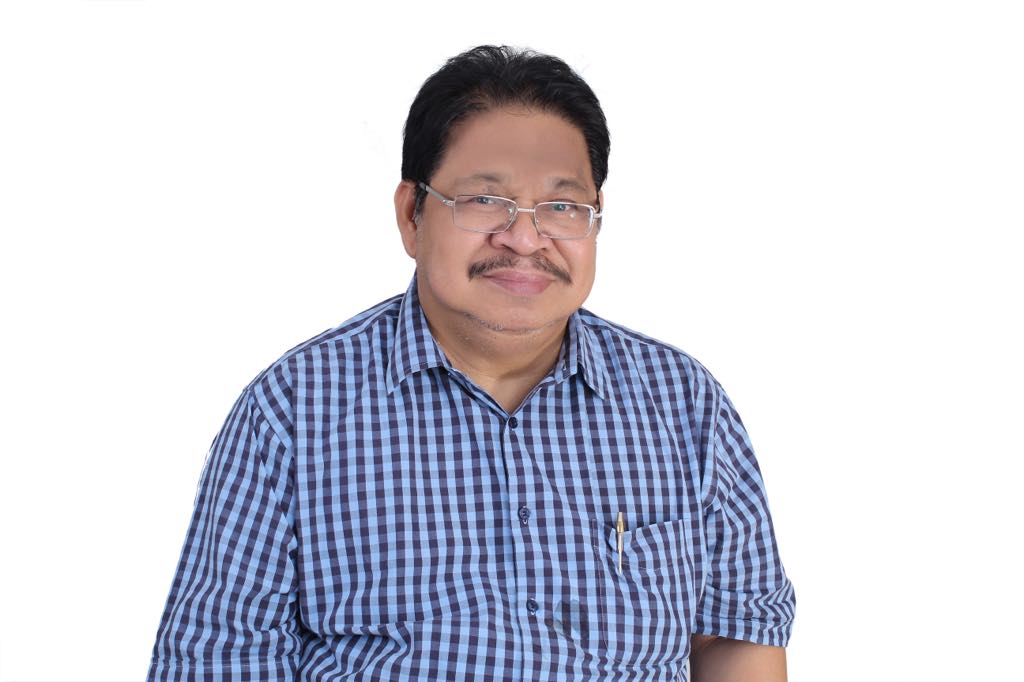 The enhanced community quarantine in Luzon, including Metro Manila, is entering its second week.
However, those restricted to their houses are still waiting for any kind of support from the national government.
These are millions of restless and angry people who are suddenly out of work, without money, their daily routines disrupted after the government told them to stay at home without explaining how they will cope during the 30-day lockdown.
The good thing is that some local government units in Metro Manila are quicker to act.
Quezon City Mayor Joy Belmonte took on the herculean challenge of feeding two of the three million people in 142 barangays.
Some 400,000 food packs good for a family of five will be handed out through "simultaneous house-to-house distribution" to all affected households on March 23 and 24. How does one beat that?
Makati Mayor Abby Binay will feed the families of 44,954 kindergarten and 37,074 high school students with a budget of P85 million. Aside from this, all registered 5,952 tricycle drivers each received their initial P2,000 cash assistance last week, or a total of P11.9 million.
Also being readied is the cash assistance for all jeepney drivers in the city.
Pasay Mayor Emma Calixto-Rubiano personally visits every house in the city's 20 barangays to deliver 100,000 relief packs. This is over and above the different monthly subsidies given to each family. Some 30,000 elementary, 30,000 high school and 5,000 college students in Pasay each receive P1,000 monthly.
Pasig City Mayor Vico Sotto allocated P158.6 million for 400,000 food packs at P397 each in addition to 8,000 bottles of vitamins for residents in 30 barangays. He pleaded for tricycle drivers to be allowed to ply their routes during the lockdown only to gain the ire of national officials.
Manila Mayor Isko Moreno ordered the house-to-house distribution to all residents of Department of Social Welfare and Development (DSWD)-National Capital Region food packs while giving away 25 kilos of rice each to all Fejodap and Pasang Masda jeepney drivers. Under Code COVID-19, an online health survey for Manileños is underway.
Parañaque Mayor Edwin Olivarez has identified 14,000 vulnerable families who will receive 100,000 relief packs. After residents expecting relief goods flocked to city hall last week, Las Piñas Mayor Imelda Aguilar said the city government would distribute 50,000 food packs to households in 20 barangays.
Navotas Mayor Toby Tiangco uses the "katok system" to distribute 18,000 relief packs (each containing five kilos of rice, 16 assorted canned goods) to every house.
The relief goods may not cost that much but for vulnerable families, these are heaven-sent.The DSWD brags about its P1.3-billion quick response fund under the present state of health emergency, but its actions are insignificant to me. Last I heard, it has been helping San Juan and Marikina, which do not have have big calamity funds.
This government has repeatedly stated publicly that it emphathizes with people suffering from the loss of their jobs, their lack of money and the scarcity of food. But it is a pity that a week after the enforcement of the enhanced community quarantine, the promised help has not trickled down from Malacañang to the public.
Disclaimer: The comments uploaded on this site do not necessarily represent or reflect the views of management and owner of Cebudailynews. We reserve the right to exclude comments that we deem to be inconsistent with our editorial standards.